100 Days of Writing Project
What is this?
I wanted to turn my writing practice into a hard-wired habit. Starting from September 11, 2021, I've embarked on a writing project. The topics range across a spectrum and includes freelancing, leadership, mental health and relationships among other things like tech.
Apart from this, I curate a fortnightly subscriber-only newsletter. This is usually my opinion, a breakdown of a recent event, cute gifs and interesting gems from the internet.  
Who am I?
I'm Swathi, a writer, reader and a language nerd. I write about all things life, tech, reading and writing. As someone who thrives on empathy, I love solving problems around user experience through content and design.
What do I do in life?
If you want a low-down of my life-related accomplishments, here you go!
I read literary fiction and non-fiction. I enjoy poetry when there's a lot of nature involved — trees and seas to be precise. I love breaking down complex concepts for people, (and for myself too!) discussing about product lifecycles and accessibility in tech, deliberating about complex character arcs in fiction and literature, and discovering hidden themes and ideas in poetry. I think about mundane things too — from doors handles to bottle caps, which you'll surely see in my writing.
Love my work?
Show your support by buying me a few books.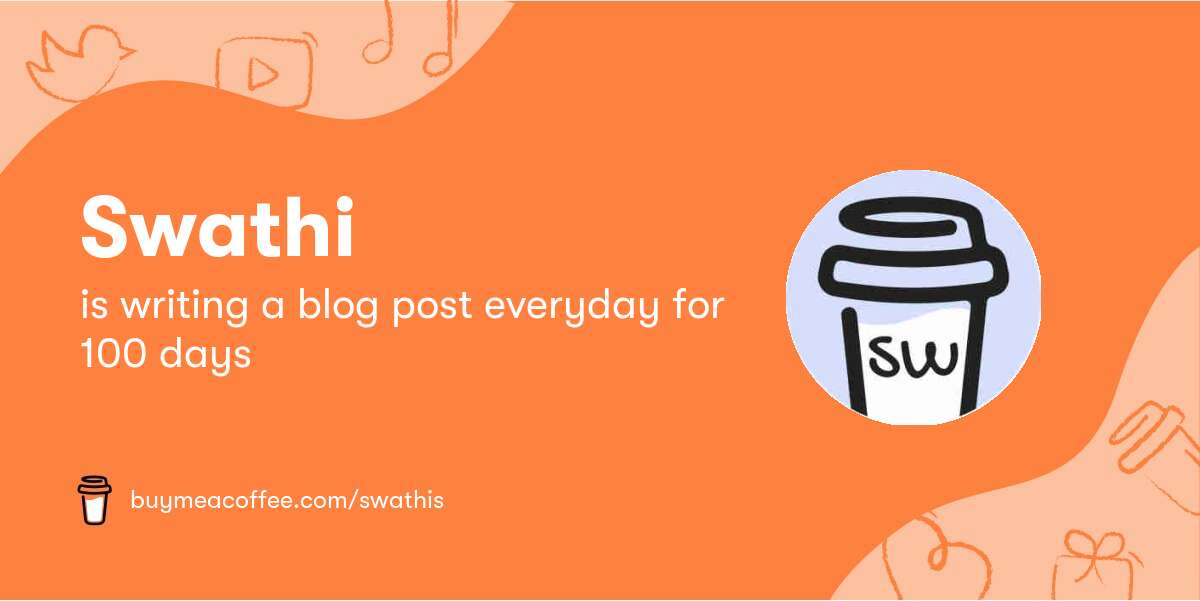 ---