This morning, I took part in a story writing contest which opened up for exactly an hour. We were given a prompt. I used longhand — my favourite form of writing, to conceive a story. Almost immediately I transcribed, rewrote, edited, rewrote, proofread and sent it across exactly as the clock struck 10 AM. Taking part in the writing contest sparked new types of joys I'd forgotten about earlier. It's been one of the best feelings in the world. Even if my story doesn't make it to the winners' list, I'm proud, because I have a short story.
---
As a writer, I share my agonies and fears, worries and frustrations with fellow writers who are in the same boat as me. At some point, your friends won't be enough. The ranting, the chatter and the whining begins and ends in conversations cut short by their own worries and fears which you perhaps wouldn't relate to. So find writer friends to talk about writing processes, idea generations, reading schedules and writing practises. Until we figure out therapists for writers, other writer friends are all we've got.
During one such conversation, a writer looked me in the eye through the screen and told me "Any writer that tells me that they don't doubt themselves, is a weirdo." I completely disagreed with her internally, but I listened to her fully. She told me that she doubted herself and the doubt made her do better. In my case, I believed in myself, so I did my best. The belief makes me do better. The moment I identified these differences, I chose to not voice my disagreement. It'd be futile for both of us. She didn't need convincing. Her beliefs are her own. I smiled and said "I understand. I believe in myself fully. I'm not doubting myself. I'd only like to get better even if I'm the best of writers."  
Writing comes naturally to me. I seek solace in it and earn great joy from sharing what I write. All the time. I push myself to do better. I get better. I want this so badly that I do it without hesitation. Without expectation. Without fear. What matters most is how well I treat the art I know, and believe that I'm good at. Even if I'm terrible at it, I know I won't give up. It's not a mere escape for me. It's an entrance to myself. A way to get to know myself better. Of course I have moments of self-doubt, but I sit with it and deal with it in the way that makes sense to me. I can't and won't use my self-doubt as a way to get better. It's pure masochism. Therapy helps, friends.
If I don't believe this myself, I don't give anyone else a chance to believe in me. In every scenario there's room for improvement. I learn every single day that I write, or don't.
Did you enjoy reading this post on writing? I bet you did. Support me in my writing journey. I'm writing for a 100 beautiful days. Today is day 20 of 100.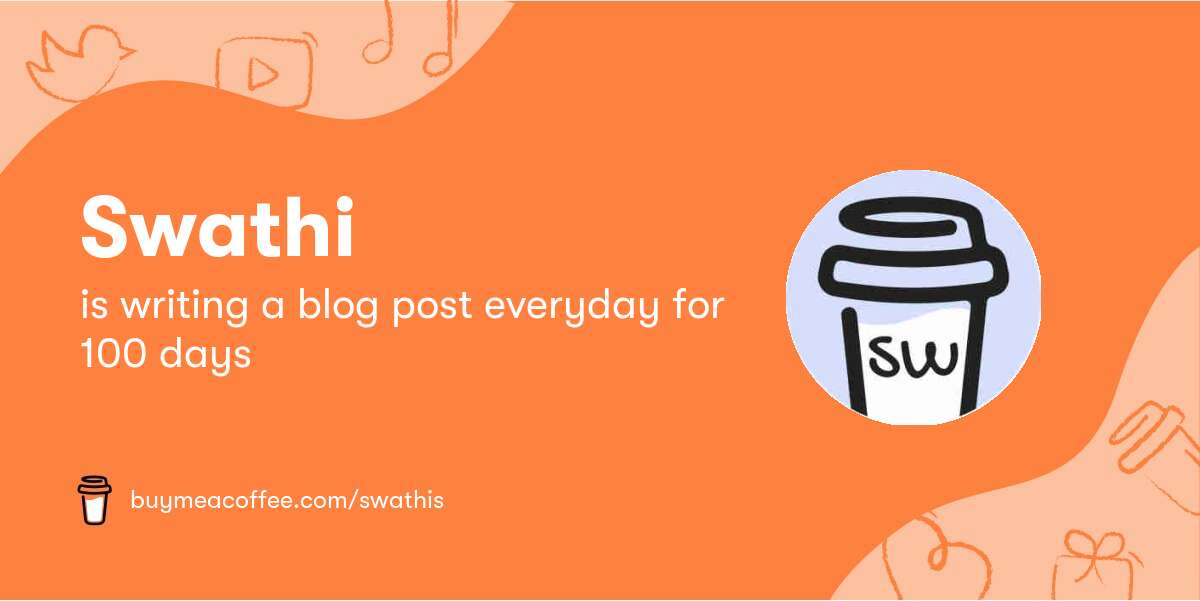 ---